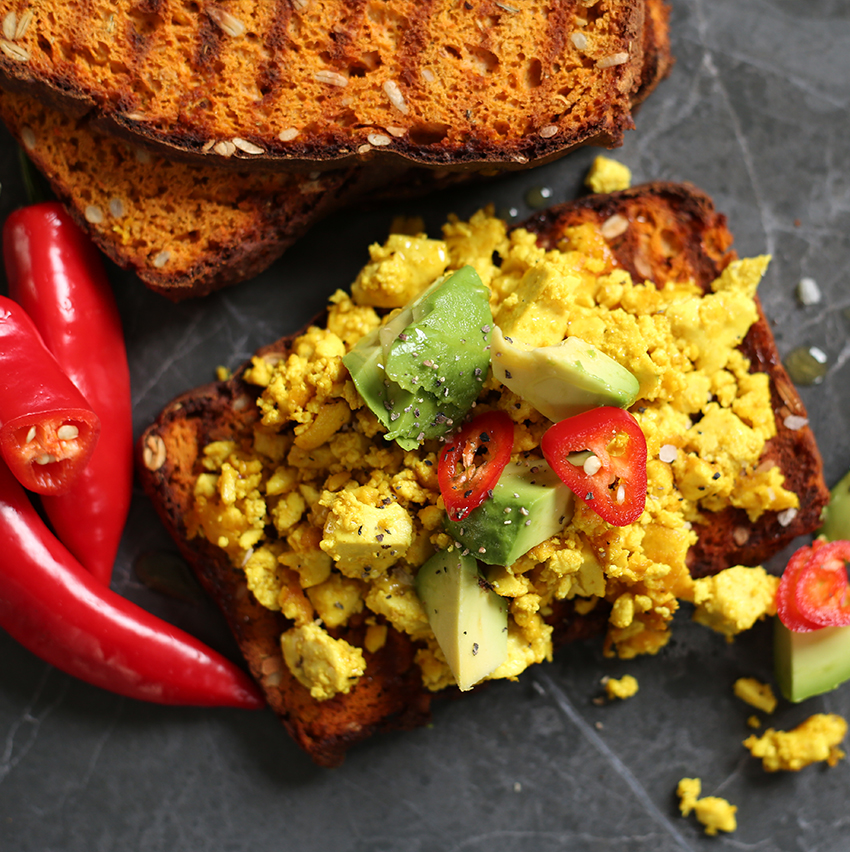 TOFU SCRAMBLE ON VEGBRED TOAST
Quick & tasty for any time of the day!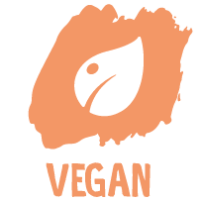 A delicious, super quick, plant powered meal for any time of the day!
Ingredients
1 or 2 slices of Vegbred per person
1 block firm tofu
1 tsp turmeric powder
Sea salt 
Freshly ground black pepper
Olive oil
Optional toppings:
Chopped avocado
Sliced chillies
Process
1. Start by getting your Vegbred toasting or pop it under the grill on a medium heat. Make sure it's very well toasted on each side for maximum crunch!
2. Place the tofu in a bowl and break it all up with the back of a fork.
3. Sprinkle in the turmeric powder and season with a good pinch of salt and pepper then mix everything together.
4. Place frying pan over a medium heat and drizzle in a little olive oil. Tumble in the tofu and allow it to sizzle gently for 3 or 4 minutes, stirring regularly. N.B - A shorter cooking time will result in a softer scramble whereby cooking the the scramble for longer will dry out the tofu and result in a firmer texture - the choice is yours!
5. Serve the hot scrambled tofu over your toasted Vegbred and enjoy simply as it is or topped with avocado and chilli. 
 
Time to tuck in!